Why Hero Cross-Era is good but mixing Phase I and II is NOT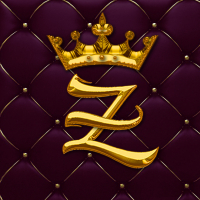 I'm tired of reading "oh, mixing phases is not cool but heey we have Kylo in Naboo and Maul in Hoth".

Despite the fact I love accurated things in the eras, the era lock event was boring. People wanna play with heroes because playing with them is funny. The lack of heroes is not. If we had a lot of OT PT and ST heroes then era-lock should be a must, but playing just with Phasma and Kylo for the FO is just boring. I like the cross era because it makes the game funnier.

But what about mixing clone phases? That is not good. If we focus on the context of the battles, they are related to events from the movies. Forget the heroes here. I won't like the idea of playing with Phase II in Geonosis, or Phase I in Kashyyyk.

And mixing them is a bad step. A Phase I never fougth alongside a Phase II. I can deal with rainbow Clones (various legions deployed in a planet), but both phases?
Literally is like an EEUU spec ops from 2019 playing alongside a WWII EEUU Marine.




Howdy, Stranger!
It looks like you're new here. If you want to get involved, click one of these buttons!
Quick Links