Repulsor Cannon is completely Bugged. [1st BUG of the Week: Repulsor Cannon Targeting BUG]
I'm trying to get material for the devs on many different BUGs for almost a year now on Star Wars Battlefront II. Having the community to help is a great way to make BUGs get fixed faster. So I'm starting this BUG of the Week series of posts to try to gather similar experiences and/or video evidence of such bugs so we can make them get the attention they deserve from the devs.
This week I'm starting with a Repulsor Cannon's BUG that I got aware of through other great community members who take their time to post about BUGs in Answers HQ, EA's official BUG reporting forum.
If you have experienced this BUG, please share your experience here. Video of this BUG happening is also very welcome. I'll gladly send this evidence to their BUG reporting forum.
And if you want to help where it matters the most, head over to answers HQ and share your experience there. Here is the link to this report:
https://answers.ea.com/t5/Bug-Reports/Repulsor-Cannon-s-bug/m-p/7251124
Tired of BUGs?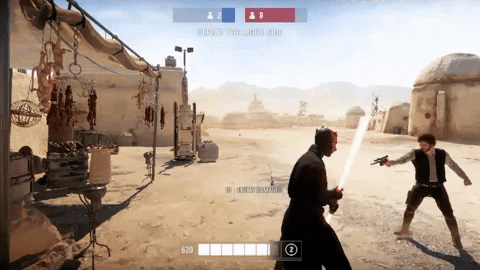 Well, they'll still exist.
But visit the
Rogue Bros Channel
, there we document many BUGs and possible workarounds for them. There's also gameplay and other videos related to EA's Star Wars Battlefront (I & II)
Post edited by RogueZeroRendar on
Howdy, Stranger!
It looks like you're new here. If you want to get involved, click one of these buttons!
Quick Links