Most bizzare or out of place feature in Disney's SW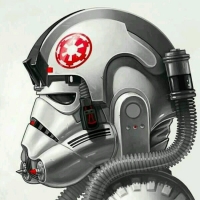 If you were to pick one thing you think is really stands out as a fail in the ST movies, what would you pick? Telepathic space phonecalls by Snoke, weaponized kamikadze hyperspace, Luke becoming a mentally traumatized runaway hermit or something else? Please add more things you feel don't belong in the established SW universe.

Space phone calls would probably be my pick but weaponized hyperspace is also a close tie. The way it works is through navigation systems that first chart out a safe path in the galaxies to prevent collisions. Trying to ram ships by going into hyperspace wouldn't work as navigation systems wouldn't allow it.
Post edited by TheStalker88 on
Howdy, Stranger!
It looks like you're new here. If you want to get involved, click one of these buttons!
Quick Links