Improvements to Daily Challenges we MUST have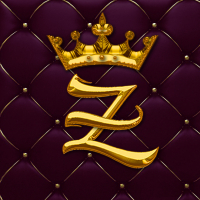 Daily challenges are a good thing. They encourage you to do some things in order to get credits. They are cool but, come on, just 3? And most of them are related to Ewok Hunt, an almost empty gamemode. 15 kills in Ewok Hunt? I barely do 2 per match.

We need this to be expanded. Is a good addition but I think it could be more, and of course more challenging.

So this are my ideas:
- Remove the "Complete 5 combat scenarios" challenge. Most of the people will play in easy and adjust the arcade to the less kills. It is not challenging, it is absurd. You just do it and it's all. And also the ones that require you to complete again a combat scenario. What's the point of that? That's not funny, it is just a give away. No difficult in it.
- Also, reduce the kills in Ewok Hunt or the number of challenges related to that gamemode.
- Add more than 3 daily challenges. Like 10, and maybe related with all gamemodes.
- More killing assignments, but better and funnier, like "Kill 3 guys in a row with Vanguard", or "Choke Palpatine with Anakin", "Defeat Maul with Obi-Wan in Naboo Hangar", "Reach 10 headshots with specialist".
- Challenges related with capturing points/going for the objetive: "Activate 2 panel controls", "Destroy 3 positions", "Capture 5 points".
- And some challenges we have, like "Help teammates with Officer orders 25 times", they are cool.

- WEEKLY CHALLENGES/COMMUNITY CHALLENGES: these will reward the community involved in the challenge with a huge amount of credits (5000?? 7000??), like "Reach 500000 of damage to MTTs/AT-ATs", "Destroy 5000 droid units", "Defeat 500 Jedi" (This would be called Order 66).

What do you think? Maybe some guys won't like my idea of "removing Arcade/Ewok challenges", but at least make cool challenges like "Kill 300 troopers in Hard difficult" or "Win one match as Trooper in Ewok Hunt".
Howdy, Stranger!
It looks like you're new here. If you want to get involved, click one of these buttons!
Quick Links