Force Abilities need to penetrate lightsaber blocks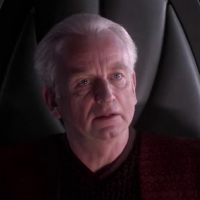 With the block spamming and being unable to break them unless your Anakin. Hero and Villian abilities should go through blocks like Rey's mind trick. The only hero I would say that gets to keep his block would be Yoda because if abilities went through his block, his block and presence would be useless. I reckon force abilities should penetrate blocks so the ability can be worthwhile and not just wasted by a spamming block Vader. Only lightsaber abilities like luke's rush, maul's spin and kylo's frenzy etc should have the ability to be blocked because it's a lightsaber, but others should penetrate blocks. The main purpose for blocks is to block lightsaber swings and blaster fire and I think DICE should revamp the lightsaber block to make force abilities more useful.
Howdy, Stranger!
It looks like you're new here. If you want to get involved, click one of these buttons!
Quick Links