We need Mace Windu!!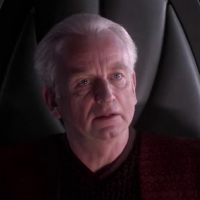 The light side is yet to have its own tanky lightsaber hero. Anakin is not a tank, he's just an OP mess.

Mace Windu would make a great addition to the game with his purple lightsaber. I hope they get Samuel L Jackson to voice him.

People wonder how they could add Windu to the game without a light side lightsaber hero counterpart as DICE always like to pair lightsaber heroes and blaster heroes together.

The answer is simple, make Palpatine a lightsaber hero so he can be paired with Windu.

But the number of blaster heroes would be uneven, therefore they add Jango Fett to take Palpatine's old spot as a distance hero.

Doing it this way, we get both Windu and Jango as well as lightsaber Palpatine.

If Mace Windu was to be added, here are some of his stats that would make him a great hero but not OP like Ani.

Lightsaber Damage: 120 damage from the front and 140 from the back. Deals a lightsaber speed of 1.6 swings per second (same speed as Vader).

Health: 800HP with 300HP health regeneration

Movement: Two dodges, same run speed as Vader, have the highest jump in the game (higher than Luke).

Abilities:

Ability One: Force Jump - When Windu jumps into the air, he will be able to activate this ability landing quickly with a powerful jump knocking all enemies to the ground within the radius. Deals 160 damage and has an 11-second cooldown.

Ability Two: Shatterpoint - Windu will target an enemy, exposing their weaknesses and slowing their movement speed. He will then be able to do one powerful lightsaber swing on the targeted enemy dealing 240 damage. Once he has done his lightsaber swing, the ability will end. This lightsaber swing will break any block but won't knock the enemy to the ground. He will not be able to attack for 1.1 seconds after the ability is over. Will have a 7-second cooldown.

Ability Three: Vaapad - Windu will use the dark side of the force to make him more powerful. His movement speed will be increased, lightsaber swing speed increased to 1.8 swings per second. Any attack that an enemy does to Windu will be deflected back at them e.g. if Dooku uses his exposed weakness on Windu, Windu will then exposed weakness back on Dooku, pretty much they both have exposed weakness on them. Another example, Darth Vader uses focused rage and buffs himself, Windu will also get that 200 health buff and extra damage that Vader has. This ability functions to mimic enemy attacks against Windu and then use their own attacks against them.

If Palps was to become a lightsaber hero, this should be his stats

Lightsaber Damage: 110 damage to the front and 140 to the back. Deals a lightsaber speed of 1.7 swings per second

Health: 700HP with 250HP health regeneration

Movement: Two dodges (same dodges as they are now), a run speed equivalent to Obi-Wan and same jump as now.

Ability One: Lightsaber Twirl - (this was used by Palpatine in ROTS against Jedi Masters in his office). It will target an enemy and blur their vision and slowing their movement speed. It will deal 160 damage and when the enemy is hit, they will be knocked to the ground. 12-second cooldown

Ability Two: Force Lighting - Pretty much his primary attack right now, but it will have a 10-second duration. Will not use his lightsaber. It will have a cooldown of 17 seconds.

Ability Three: Chain Lightning - this ability is already on Palpatine so let's keep it.

I'll leave it up to u guys to suggest what Jango Fett's stats and abilities should be.

We need Windu and lightsaber Palps



Edited title for All caps. ~Rtas
Post edited by EA_Rtas on
Howdy, Stranger!
It looks like you're new here. If you want to get involved, click one of these buttons!
Quick Links