Luke ANH, Bespin, & DS2 Prisoner Skin Plzz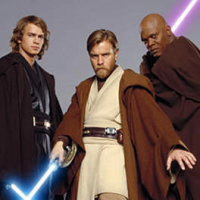 When the gameplay and balancing is all done can these skin please get added in? The DS2 Prisoner Skin was in BF2015 as Luke's default and to me it looks better than what he has on default in BF2 (also it's iconic) another skin should be the bespin skin and his ANH light robes outfit, and I'll be a happy camper!
(ANH outfit)
(DS2 outfit)
(Bespin outfit)
Post edited by vBREEDv on
Howdy, Stranger!
It looks like you're new here. If you want to get involved, click one of these buttons!
Quick Links