How do you do well as Finn?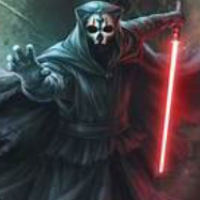 I was just wondering if anyone could help me with Finn. Do not mistake me for a noob, most of my hero's except 4 not counting Finn are to level 25. I just struggle with him. He is currently at level 11 for me and I always never make the leader board with him on HvV. He is also the best character for Boba to Sabotage. I know because I love sabotaging Finns. So back to the main topic. Anyone have tips?
"The force is with me and I am one with the force. I fear nothing because everything is as the Force wills it to be." -Chirrut Imwe
Howdy, Stranger!
It looks like you're new here. If you want to get involved, click one of these buttons!
Quick Links