I'm done.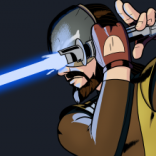 Now, I am currently preeeeetty angry. But in favour of not getting banned, I'm going to put this as politely as I can.

[removed]. Bottom line cut and dry.

We're talking about a multi-billion dollar company here. Their incompetence at this point is insulting. These people are probably paid thousands of dollars monthly to make this game good, MONEY THAT COMES RIGHT OUT OF PLAYER'S POCKETS, and in return we get a broken mess, forums that instead of being a positive outlet for feedback that is actually heard, are instead outlets for the rage that this game causes to people who gave money for it and to top it all off they have the AUDACITY to talk about DLC.

They roll out broken updates topped off with a big spoon of steamy bugs and expect us to roll over and wag our tails.

I'm am way past the point of believing in this game's potential by now, and it's truly sad because the star wars universe is a vast world filled with possibilities for greatness, but somehow it always ends up in the hands of incompetent fools.

I don't know if this will get blocked or I'll get banned, but I'm way past caring at this point.

Either way I don't expect any better from Dice or Ea.
Post edited by IIPrest0nII on
Howdy, Stranger!
It looks like you're new here. If you want to get involved, click one of these buttons!
Quick Links