How difficult is it to port 2015 battlefront maps to the current game?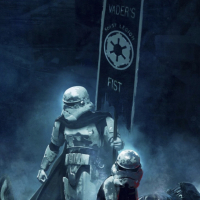 Serious question to the dev team, how difficult is it to port the 2015 maps into this game? I loved nearly every 2015 Walker Assault map and thought the maps had great flow and was very well designed. Some of my favorites from the previous battlefront:

- bespin
- jundland wastes
- Sorosuub Centroplex
- twilight on Hoth

Any of these maps would make great addition to walker assault as walker assault could desperately use some new maps.
Howdy, Stranger!
It looks like you're new here. If you want to get involved, click one of these buttons!
Quick Links