[Spoilers] DICE May have accidentally leaked an Episode 9 map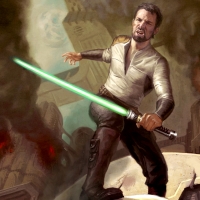 So, DICE did this developer stream a month or two ago, where the developer build of the game was shown. During that stream we saw Yavin IV, but it looked alot different from the Yavin IV we know, the trees looked bare and the sky looked pinkish red. Now we have seen a location in the Star Wars episode 9 trailer with Kylo Ren killing people that looks almost exactly like what we saw in the DICE developer stream.




Howdy, Stranger!
It looks like you're new here. If you want to get involved, click one of these buttons!
Quick Links