Dennis Branvall suggests that new reinforcements are more likely than new weapons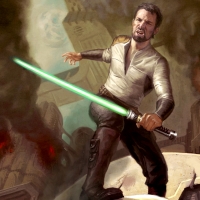 I know this is going to stir up alot of people. I would personally like to see them at least give the starting weapons mods and make them all cross-era, but I certainly won't complain about new reinforcements, especially if we get the Republic Commando and Droiddeka for the prequels, and Infiltrators for OT and ST.
Howdy, Stranger!
It looks like you're new here. If you want to get involved, click one of these buttons!
Quick Links