Jackfrags plays Battlefront 2 for first time since Nov 2017
Hey all. Thought this was worth a post on the forums. Some really good press for Battlefront 2.
For those of you who don't know, Jackfrags is a very well known YouTuber. He creates gameplay videos for a variety of shooters, but seems to be most well known for his Battlefield videos. He apparently tuned into Battlefront Updates playing Capital Supremacy and liked what he saw. So for the first time since November 2017, he played Battlefront 2 and uploaded the video of it.
He drew Geonosis on Capital Supremacy. Looks like he had a great time, and said he might do a Kashyyyk video.
Enjoy!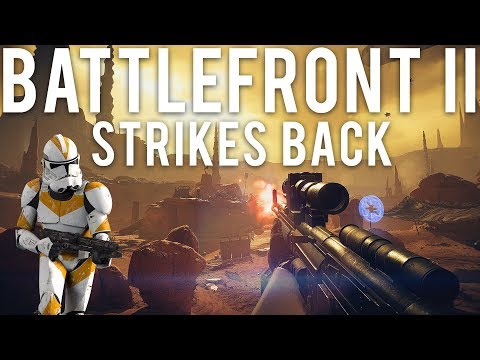 Post edited by ArchAngeL_777 on
Howdy, Stranger!
It looks like you're new here. If you want to get involved, click one of these buttons!
Quick Links