The Last Days of Heroes vs Villains
Since next week DICE will be turning out the lights on Heroes vs. Villains, forever, in favor of the new Hero Blast, I wanted to give a shout out to those folks who have debated alongside me, in favor of making Hero Blast a new mode, and keeping Heroes Vs. Villains (with any improvements DICE would like to make to the target system in order to prevent glitchers and runners). I appreciate all of you, with a special thanks to the few who stated that they actually hate the target system, but dislike seeing content removed from the game even more, and advocated for it to stay.
I decided, for this final weekend, that it would be a good idea to memorialize some of my fights, while chosen as the target, in honor of my fellow Target System enthusiasts, who also are not runners or glitchers.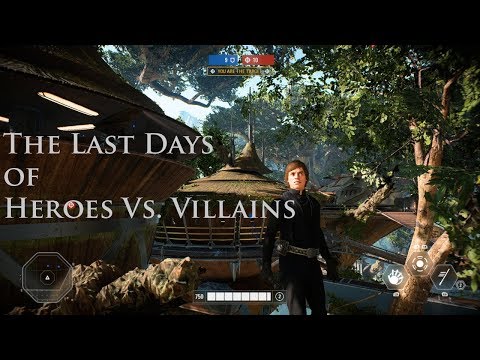 I'm pouring out some green milk for you, my homies.
Let this serve as a reminder that we who genuinely enjoy the strategy of the Target System do exist, and that we stand and fight......unless a brief tactical retreat is required!
Thanks,
Billkwando
Post edited by Billkwando on
Howdy, Stranger!
It looks like you're new here. If you want to get involved, click one of these buttons!
Quick Links