Why is epic rarity the max rank for starcards. We should have a legendary rank.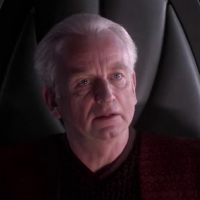 Legendary rarity is definitely needed as it adds something for players to work for. With this useless 1000 max rank thing, a gold tier legendary rarity star cards would be a great reward for the new ranking system.
For heroes, every 100 prestigious levels, a legendary tier star card gets unlocked and because there are nine-star cards per hero, it would take to 900 ranks to unlock the legendary rank on the ninth star card. This makes the hero star cards more powerful and useful.
For troopers, every 50 prestigious levels will unlock a legendary star card
The other option is for legendary star cards to unlock with skill points. Instead of taking one skill point to unlock like a normal common, uncommon, rare, epic rarities, it will take three skill points to unlock one legendary star card.
Howdy, Stranger!
It looks like you're new here. If you want to get involved, click one of these buttons!
Quick Links