Battle Damaged Vader DOES make sense, here's proof.
The developers of Star Wars Battlefront 2 have been shooting down a Battle Damaged Vader for a while now, saying that if he had a battle damaged suit it would mean he would have to take damage constantly, or something along those lines. Here's a version of battle damaged Darth Vader from the comic book Darth Vader: Dark Lord of the Sith Vol. 1: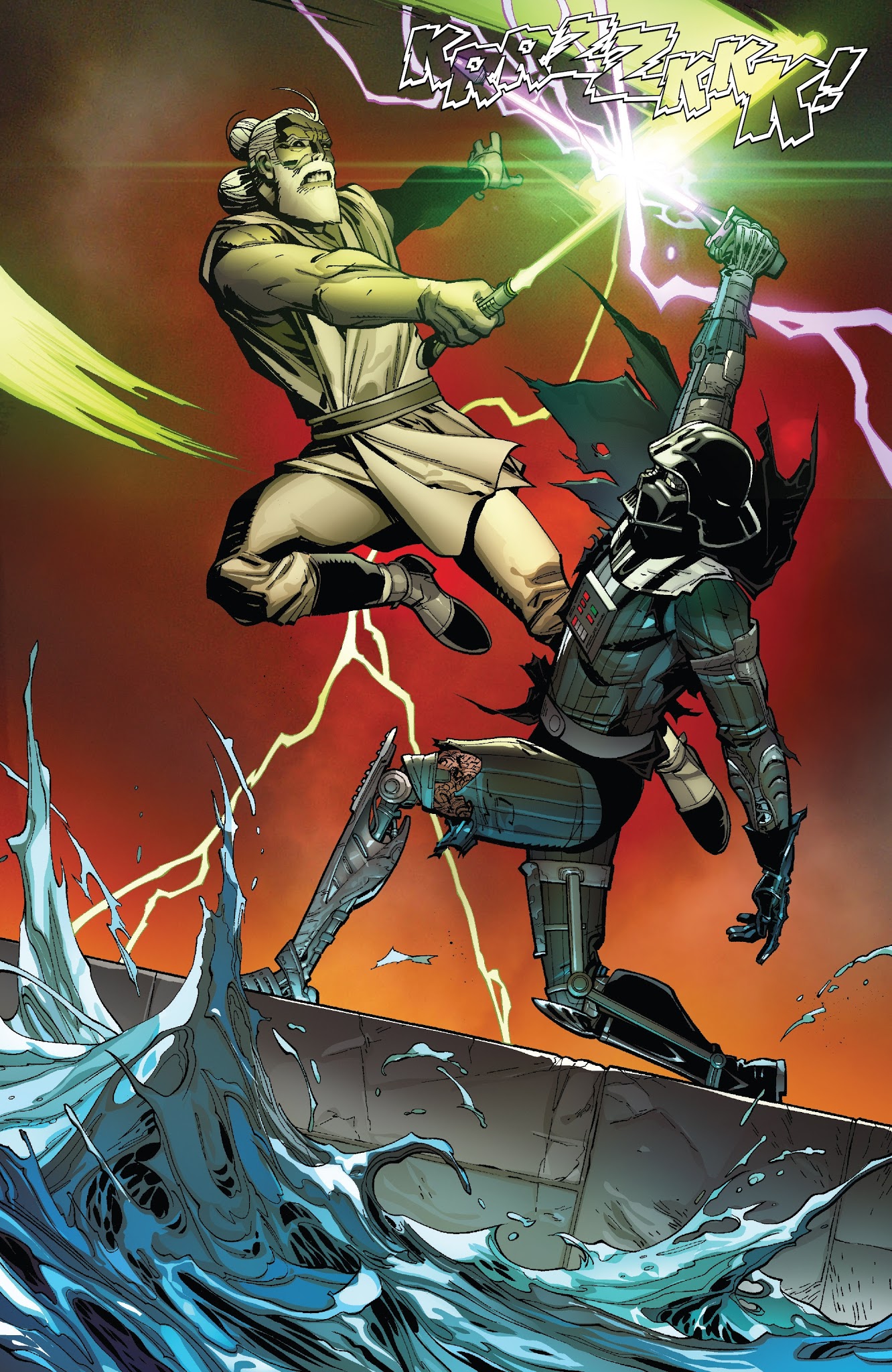 This Darth Vader's armor was severely damaged, and he lasted a whole battle against a Jedi while
taking down a city.
He could breathe and move around very well, and he could definitely fight with the style and pace of Vader in Battlefront 2. Darth Vader was also shown with damage to his helmet and he came out fine.
If you don't believe me, go read the book yourself. You could probably find it at a local library, at least I did. Basically, Battle Damaged Vader while fighting is canon, and no adjustments to his health would be necessary.
I would say case closed, but I would like your opinions-and the developers' opinions-on this matter with this proof.
Where's the offline content?
Howdy, Stranger!
It looks like you're new here. If you want to get involved, click one of these buttons!
Quick Links