3 main hero / villain changes that need to be in the August patch
1. FIX COUNT DOOKU!!!
Count Dooku's lightsaber connects with enemies maybe 2/3's of the time, his middle ability often glitches out with the animations, his exposed weakness ability also leaves him in an animation for 2 seconds allowing him to easily be shot.
2. NERF RESTRICTING MIND TRICK
I don't think there's a single person that thinks Obi-Wan's mind trick isn't OP, it leaves blaster heroes COMPLETELY defenseless & with cards it lasts for an insane amount of time, like 6 seconds (enough time for 5 people to gun you down in GA)!! it should last for 2 without cards and 3 with cards OR it needs to not disable rolls.
3. REMOVE/NERF IN-AIR RECOVERY!!
Dice, you did this to make boba more viable in GA but it does literally nothing, please just make ion shot / explosive shot not knock him out of the air, that'd make him way more viable then this awful in air recovery that breaks HvV
@F8RGE
please tell me at least 1 of these is being fixed in the august update.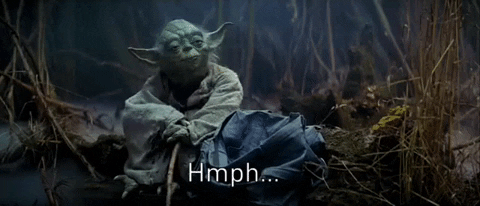 "Never doubt what you have done, All your decisions brought you to that point."
-Kreia / KOTOR 2
Euaaagh
-Lego Yoda
Howdy, Stranger!
It looks like you're new here. If you want to get involved, click one of these buttons!
Quick Links