Yoda NEEDS this back to be even slightly effective.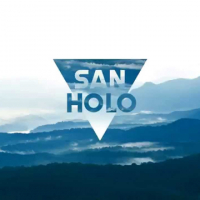 Bring back Yoda's ability to absorb all explosive damage, such as Iden's alt fire, Bossk's mines, Droideka bolts, Bossk's grenades etc

Specifically Bossk's things. It was a terrible idea to double nerf Yoda in two areas in the first place. But in order to compensate for his lack of specialization in any area, he needs to serve another purpose.

Though it's not difficult to bust a campy spot when both teams are coordinated, the cheese method should not be cushion in the first place with no hard counter.

Bring back Yoda's explosive absorption.
And now he felt her, really felt her in the Force; He felt a bond, deeper and more intimate than he'd ever had before; and for a precious eternal instant he was her. . . 
he was the beat of her heart and he was the motion of her lips. He was her soft words as though she spoke a prayer to the stars— I love you, Anakin. In life, and in death, we will always be one. I am yours
Howdy, Stranger!
It looks like you're new here. If you want to get involved, click one of these buttons!
Quick Links