Getting tired of fending off three to four Death Troopers romping around together.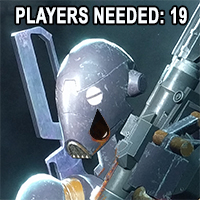 Whose brilliant idea was this?
If you see this, it means I haven't found a game in well over 30 minutes.
PLAYERS NEEDED: ANY!
Howdy, Stranger!
It looks like you're new here. If you want to get involved, click one of these buttons!
Quick Links