Does the game 'reward' button bashers? Seems to be a case of hack and slash with sabers, and they're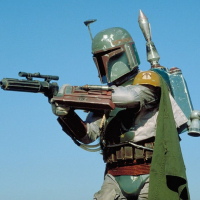 rewarded for doing it!

Was playing as Boba Fett yesterday, evaded LS, flew away, nope pulls me back in midair and just slashes away at me.

Such a joke.

Same for those commando droids too. WAY too overpowered!?!?
Howdy, Stranger!
It looks like you're new here. If you want to get involved, click one of these buttons!
Quick Links