We need Skirmish/Instant Action mode in Battlefront (2017)
It's awesome that we are getting a campaign mode in EA's next Battlefront installment. Many fans are quite pleased with this. However, here are some fantastic reasons why the Devs shouldn't stop there regarding the single-player content. In short, a campaign is a scripted experience (Meaning if there is only a story mode mission where you can play as Luke on the Death Star, it looks like you'll only be able to take control of Luke for THAT specific mission only)
Skirmish/Instant Action allows players who play offline to really shape their Star Wars experience and truly create that sand box experience that players want in Star Wars.
@Sledgehammer70
@FireWall
@Firewall17
@TheVestalViking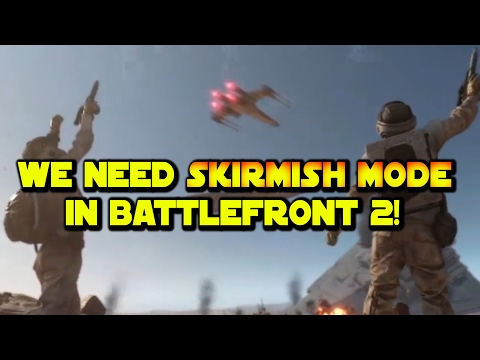 We NEED Offline Galactic Assault (Where the objectives are suitable for the AI and where the ENTIRE large scale maps are utilized by both the player and AI), Vehicle AI to fight against in large scale battles offline, and of course SA Offline.
#soloplayersmatter #singleplayersmatter #offlinegamersmatter
Howdy, Stranger!
It looks like you're new here. If you want to get involved, click one of these buttons!
Quick Links