Everything Ahsoka and Ventress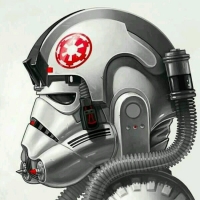 Since both are strong female force users in the CW era it would definitely be nice to have both of them in the game. Both would be fast and acrobatic as well as dual lightsaber wielders. CW is considered to be way bigger than the prequel trilogy by many because of the scope and character development, thus CW chars should be included as well.
This discussion has been closed.
Howdy, Stranger!
It looks like you're new here. If you want to get involved, click one of these buttons!
Quick Links