How old is Iden?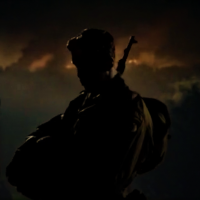 How old do we think Iden is? Even though her father is like an admiral, I think she'd have to be at least 30 to be the leader of a special forces unit. That means that by the end of the campaign she would be 60. I know 60 year olds aren't that old, but what kind of character do you think we're dealing with. The things we can do in BFnt 1 such as combat rolls, would be a lot harder when your sixty.
I had a dream, that one day on the sweet hills of Georgia, everybody will be able to play the Star Wars game they've always wanted.

Howdy, Stranger!
It looks like you're new here. If you want to get involved, click one of these buttons!
Quick Links