Here is what a list of 12 heroes will look like.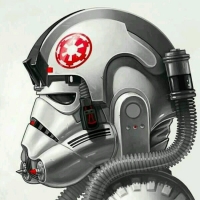 First you have to take balance into account. Without balance of 2 vs 2 per era there won't be any fairness. If you have a very powerful Yoda as one of PT chars, you have to give him an equally powerful and knowledgeable in the force opponent. Maul and Luke need to have equal in strength opponents. Now we have Rey, that's easy. Kylo is automatically her opponent. And so, here we go:


PT:

Yoda vs Senator Palpatine (with that awesome red lightsaber)
Obi vs Maul (that was easy)

OT:

Luke vs Vader (2 of the most iconic heroes, but of course)
Han vs Boba (second 2 most iconic heroes and antagonists of OT)

ST:

This one is too easy.

Rey vs Kylo

Now you could argue Chewy over Finn or vice versa but either or have to go against the same type of opponent, none other than Captain Phasma.
Howdy, Stranger!
It looks like you're new here. If you want to get involved, click one of these buttons!
Quick Links