Let's hear the whole line up already I say.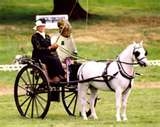 So, we're just a few months out and haven't really heard much about the game. Not much at all on modes of play or Hero's available. What content will be out at launch and what type of DLC content or schedule is expected.

At this point most of this should be available to the public given EA's last outing in this franchise I feel it's time for full disclosure. What are we paying for and why should we pre pay without any knowledge of this in advance?!?
Howdy, Stranger!
It looks like you're new here. If you want to get involved, click one of these buttons!
Quick Links