Is EA going to abandon us to cheaters again?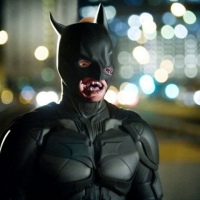 It seems EA loves money, not so much their customers. On PC in Battlefront, cheating is rampant. Sure they did something about it the first few "Season pass" content released. After that they rushed out the last content release and abandoned us. Their anti cheat system is a joke and it seems every other game there's someone with a mod allowing them to one shot heroes or use jump pack unlimited times with auto aim and auto kill.

As one of the better players in multiplayer I can't tell you how annoying it is to work my butt off to be #1 at end of game only to have it stolen by some 15 year old who sucks so they download a mod and get 150 kills and 0 deaths.

Really ruined the game and I can speak for most of the community when I say, we PC players felt completely abandoned. You can come on to announce the next game in the opening menu screen but can't take a day to change the cheater kicking features?

Unless this is addressed now, I see the next game going the same way..
This discussion has been closed.
Howdy, Stranger!
It looks like you're new here. If you want to get involved, click one of these buttons!
Quick Links