What is EA going to do about the PC Cheating problem?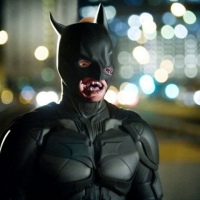 **CONSOLE PLAYERS F OFF** This topic is for PC only since we are the platform that deals with the cheating.

Is EA going to pump out the expansions and then abandon us much like the current Battlefront? Or can we expect vote kicking or at least something worth a darn?

The current battlefront that I paid $60 for is no longer playable in multiplayer. You go on and some kid downloaded a mod and has 150 kills, insta kills luke or bossk and nothing is done because you've got your 30 pieces of silver and have moved on..

I remember the original Battlefront games from the early 2000s. Years after the games came out people were still on, there were actually good clan communities. None of that exists now. It's just cheaters and dumb **** who purchased the game recently only to discover the cheating everywhere.

Thanks for reading. - Person who spends 8-10 hours a week on multiplayer, beta tested, been level 100 for about 9 months now and am routinely #1 in the matches played unless a modder is present.
Howdy, Stranger!
It looks like you're new here. If you want to get involved, click one of these buttons!
Quick Links