General Star Wars discussions
I know a lot of us like to discuss random topics on various different subjects so I thought I would make a thread for discussing any subject related to Star Wars. Also now TLJ thread can stay more on topic.
The PT villains all represent something that Vader is. Maul was manipulated from birth by Palpatine, Count dooku is a former Jedi who became palps apprentice, and general grievous is a cyborg. Vader is all three of those things.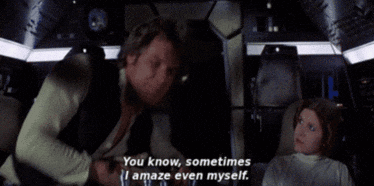 I didn't come up with that
Howdy, Stranger!
It looks like you're new here. If you want to get involved, click one of these buttons!
Quick Links