Luke vs Maul, why can one block and not the other?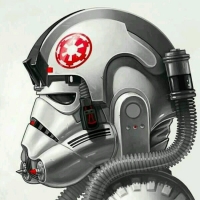 Yeah, there were a few Maul threads out there already but none really compared Maul to Luke properly. Both Sith and Jedis begin training by learning to sense the force with their lightsabers by blocking and deflecting blaster fire. To not have Maul block is to totally ignore the SW canon of force users true abilities.

On top of that, if Luke, a nible glass cannon like Maul gets to be ruthless and fast and block, why can't Maul? We Maul fans want our hero to not be at a disadvantage to another nimble character like Luke or remove Luke's ability to block, since he can run and jump like Hulk on steroids. Please Maul the ability to block, Dice!

Howdy, Stranger!
It looks like you're new here. If you want to get involved, click one of these buttons!
Quick Links