Is the game dead, or is just the matchmaking system not working?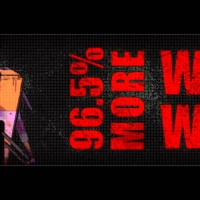 So I tried to play Starfighter and Heroes vs Villains since days from time to time, but I give up every time.
I get thrown into games/lobbies with only 1-2 people. And every new joiner is leaving the lobby. Nobody has the patience..
Are there that few people playing? Did the criebabies reach their goal with the hate cunami?
Or is only the matchmaking system just pure garbage?
I already starting to give up on playing the smaller game modes.
Howdy, Stranger!
It looks like you're new here. If you want to get involved, click one of these buttons!
Quick Links