Emperor Palpatine & Yoda. Please do the right thing. Canon?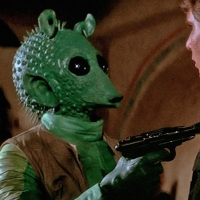 Without question the Emperor and Yoda are the two most powerful in the Star Wars Universe within the timeline of these games. Absolutely undisputable.

I think it is time to just get this sorted and make these two the most powerful heroes in the game.

I am sure some players have had big kill streaks with them and good on you, but these two characters still need a buff.

They are not effective enough long range, but in the short range they also struggle v the other lightsaber wielding heroes and can even get mowed down pretty quickly against a few infantry.

I think they should both have one special ability which gives them a longer reach attack, some sort of energy that can be projected over at least a medium distance.

Both be given a health buff.

Both have their primary attack damage increased. The emperor can unleash full lightning strikes on a hero until stamina is drained and not come close to killing them.


Howdy, Stranger!
It looks like you're new here. If you want to get involved, click one of these buttons!
Quick Links