Battlefront 2 is already dead
Hi everyone !
I have to say that I felt a little bit sad for this game when I saw the news. It's just... Disappointing.
A temporary game mode for February ? I bet they will add exclusive bonuses (or crates lel) for this period, just to hold players who want to leave. I'm already bored but I know I will give it a try just because I don't want to miss something maybe important.
More info about the new progression in March. Just info. So, we can expect that it will be in place at the end of March, if we are lucky. You know why it is a priority ? Because of microtransactions. At the time, most players will be level 40-50. The new system will be useless for many of us. New players will enjoy this, but who will want to buy this game ?
Dennis confirmed on twitter that major content will come after revamp. RIP people who thought it was coming for February. It is for April (soon lel).
Remember this interview early November ?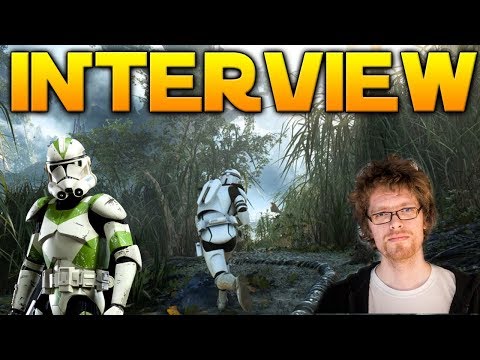 Where Dennis said they'll give us info about customisation "REALLY SOON" ? There is still no info. Not at all. And it was a "really soon", imagine now what it means when they are just saying "soon". Recently, he said that feature will come after new progression system. I don't think they will release season 2 and character customisation at the same time. So we can expect this for... May ? The sadest part is that it was supposed to be in the game at launch... And we got nothing. Even Battlefront 2015 had something, it was good except helmetless troopers.
DICE, please, don't say "soon" or "really soon" when something is coming in 3 months.
They knew they had to do something quick and really good to "redeem" themselves after the early fails. It's not the case at all. It seems they don't want to really save this game anymore. It feels more like they just want to fix it more or less, and then, "thanks for the money, goodbye". It's ridiculous to make an announcement just to tell us "there will be an other announcement later". It makes me angry and nothing else.
Just take a look at the comments on Reddit. People are bored and everytime DICE communicates something, it's disappointing... Yeah sorry, it's Star Wars. People wanted something extremely good. Not just good.
This is the last EA game I buy. I hope Disney will give the Star Wars licence to another company. It deserves better.
What do you think about this guys ?
This discussion has been closed.
Howdy, Stranger!
It looks like you're new here. If you want to get involved, click one of these buttons!
Quick Links