Necessary Hero Quality of Life Balance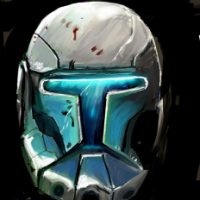 So here's what I've come up with from playing all the heroes in their current build extensively to help achieve better balance.
The Emperor: - Ok the big one on everyone's mind first. My solution: Fix wall hack lightning and dark aura, reduce heal from chain lightning by 10 per hit and reduce chain targets by 1, make jumping and dashes cost stamina so they can not be spammed. Reduce his stamina drain on lightsaber heroes blocking, the rate he drains block stamina is ludicrous and broken.
Yoda: - He's a little too slow, he's certainly not competing in the dunk contest with that vertical. My solution: Increase base speed slightly, improve his dash speed, raise the damage of his lightsaber if it hits from the air, ever so slightly raise his lightsaber rush damage, increase Jedi mentor epic upgrade by 2%
Luke Skywalker - This Luke has not been hitting the Jedi gym lately, his force powers are quite flabby and his rush speed is underwhelming. Right now you can only kill by chance, the chance they are by a ledge or the chance their controller is off. My solution: Raise his Rush distance and speed by a fair amount, and the damage by 25. Raise his lightsaber base damage to 100. Increase radius of repulse and damage of repulse to 115, increase epicenter epic damage to 65. Force push is perfect, but make it like Mass Effect physics. The damage should come from hitting the wall, so the increased upgrades to Force Push force should equal higher damage upon impacting an object. 80% should kill a specialist on impact, 100% should kill a heavy on impact.
Chewbacca - The bane of all villains. Just apply the blurry nerf to him as well. His shock grenade should break on 200 damage, shredding Vader from one stun and fury is nonsense. If Kyle REN isn't allowed to wail on frozen targets then Chewie isn't allowed either. I think the current duration of SCS should apply to fury also. You don't need all that time especially when it can be extended per kill.
Boba Fett - Cut the guy some slack, he already got drunk and thrown in a sarlacc, then his rockets were turned into toys. My solution: Make concussed targets take additional damage, give him 50-75 extra health, and buff the EE-3 to have vastly improved accuracy and headshot damage. Also increased flamethrower melee range would be appreciated, minor burn over time would be lovely.
Darth Vader - Darth Vader is fantastic, apart from his choke. His signature move needs some touch ups, it would benefit from being a passive move such as click and walk away. The option to continue choking for bonus damage should remain, but as default they should be locked in a choke which to completion should amount to 100 damage with no star cards or bonus. Bonus choke damage should make you vulnerable but I think it would greatly benefit from being a choice.
Kyle Ren - The master of the Knights of Ren currently could be voted out of office. My solution: His freeze should break on 200 damage, a trait that should be universal to all stun locks. His frenzy works 10% of the time, so some TLC would be nice on that, plus it should do increased damage for all strikes. I think he should also recover 25 health for every frenzy kill. Harsh Pull should get a bump of 10 damage across the board. And please make his footsteps a little quieter, he can be detected from across the map even without radar just by his super stompers.
Leia - She just needs aim assist reduction on secondary fire, and moderate reduction of secondary fire at extended range. Otherwise ?
Iden Versio - For such a cool new character she's currently only as good as her gun. My Solution: Make her droid faster at acquiring targets and do 25 damage to every hit target, it's minor but it'd help. Also the stun should be as good as Chewie's grenade, albeit also adhering to the break at 200 damage rule. Her pulse cannon needs to hit heroes harder. Much harder. A little aim assist on the pulse cannon would also help more casual players use her to her best potential. And please make her emotes work, the Rebels need to know hope can't save them!
Phasma - Staff usability please!
Rey - She's perfectly balanced except for Mind trick, which should not effect you while blocking ever, and she should have saber damage reduced by 10. Otherwise ?
Han, Finn, Lando, Bossk, and Maul are perfect as they are, no changes needed in any department!
Feel free to give your own feedback on my suggestions for any tweaks you may have come up with yourselves!
Howdy, Stranger!
It looks like you're new here. If you want to get involved, click one of these buttons!
Quick Links