What Bounty Hunter would you like to see? [Poll]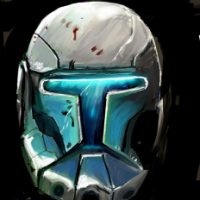 So as the topic states:
strawpoll.me/15040817
Obviously I'm getting ahead of myself, but after season 2 and the speculated mandatory Solo season they may want community input on who our favorite unincluded hunter is. I really hope to see a BF2 edition of an Outer Rim season and these would be some likely candidates that we might see collecting rebel scum for a handsome profit at Jabba's palace.
Howdy, Stranger!
It looks like you're new here. If you want to get involved, click one of these buttons!
Quick Links