Dynamic Atmospheres?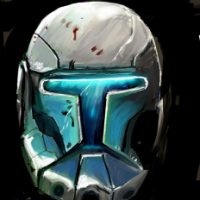 I just realized that the dynamic atmospheres from BF2015 are missing in this game! Well, on Theed there's the invasion force and a few others, but not in the manner it used to be in. Like there was a fleet battle overhead and if you were winning your factions capital ships would be owning the airspace. Or if you pulled off a sudden turning of the tides, your faction would hyperspace a fleet/cruiser in suddenly to defeat an enemy cruiser for it to crash and shake the ground as it made landfall. Anyone remember that? Any evidence that it's still present? I miss that subtle stuff that made you feel like you were really winning. Is it because we have more readily available starfighters now?
Howdy, Stranger!
It looks like you're new here. If you want to get involved, click one of these buttons!
Quick Links