why do you like the new trilogy?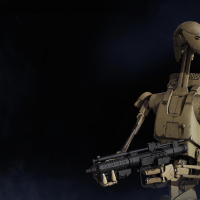 im not here to chastise you. im not here to say youre wrong. we all have opinions.

BUT

i am genuinely curious why those of you who like the new trilogy disney star wars movies like them.

in my opinion theyre blatant cash grabs with horrible character development/interaction/and plot. they ruined luke skywalkers character. have an obvious SJW theme going on. the fact that rey doesnt have any relation to anyone who matters is ridiculous and a let down. the fact that han solo and leia managed to screw up their force sensitive son so bad that he turned sith. the fact that han solo died in the crappiest dramatic way possible (he should have gone out in a blaze of glory in the millenium falcon)..... need i go on? theres so many more things wrong with these films.

i just dont understand how anyone can actually enjoy these films and call them worthy of the Star Wars license.

Howdy, Stranger!
It looks like you're new here. If you want to get involved, click one of these buttons!
Quick Links