Vehicle Overhaul Concepts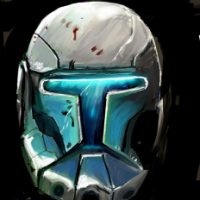 It may just be me, but I think the vehicle system in this game badly needs a rework. It's lopsided on most maps, most vehicles are just reskinned for other factions, and some things don't even make sense. This is what I'd do.
Divide and reclassify

Split Armor class into Light and Heavy
Rename Artillery class into Gunship class
Create a new Artillery class for units not on rails
Create a Transport class for the big heavies that are to remain on rails and be objectives. AT-AT/MTT etc

Diversify

Remove vehicle duplicate reskins
Replace them with faction accurate vehicles
Give most factions a vehicle in each class. Sequels don't have enough to go on right now.

Balance

Create a rock/paper/scissors dynamic between vehicles I.e. AT-RT beats Artillery/AT-ST beats AT-RT/Artillery beats AT-ST. Health, speed, and damage potential need to be calculated between the class of vehicle. AT-RT never wins against an AT-ST unless the ST' pilot sucks and fell asleep. It's obviously outclassed but the current vehicle system presents them as comparable. Price doesn't justify this. Every Abrams needs a T-90, battlefront is no different.
I may get some disagreements on this but the price for heavy armor needs to be raised. 500 BP at least to reflect it's superior capabilities in combat.
Restrict map vehicle classes to reflect possible lanes of travel. Certain maps should be unable to access light/heavy/artillery/speeder. This is already somewhat in place, but I think it needs some more work. Or give us Conquest and Supremacy, you know whatever works.
The Gunship class should be available to both teams, but only one should be able to be up at a time. This would help balance maps like Kamino, and give you extra incentive to shoot the enemy gunship down so someone on your team can spawn in as one for air support.
I'll follow with the units that should fill out these gaps. Feedback welcome!
Howdy, Stranger!
It looks like you're new here. If you want to get involved, click one of these buttons!
Quick Links