Battlefront 2 Olympics New World Record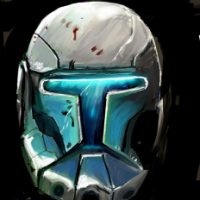 So unfortunately I did not get footage of this event, but it was jaw dropping. So start of Kamino on defense, a friendly officer managed a triple axel spin to clock that perfect recharge battle command grabbing everyone's points right off. Then managed another perfect spin right on the wear off to grab another full banquet of points. Finish off with a well aimed flash grenade for the assists in the left hallway. Then lands the one kill with the gnarly SE44c and boom.
Yoda.
In a record time of 1 minute 9 seconds.
Outrageous.
Please fix the Officer scoring rate DICE, its way out of proportion to the other classes. He literally did nothing helpful and scored a hero in a ridiculous amount of time, whereas the rest of the team had to battle it out for the remainder of phase 1 and 2 to get that many points.
Howdy, Stranger!
It looks like you're new here. If you want to get involved, click one of these buttons!
Quick Links