BARC & STAP speeders?
It seems that these 2 would be in this game, Naboo is a maybe, but Kashyyyk? They'd be perfect, gives each team a chance to traverse the map, would it be cool if they'd be added at some time?
For the Greater Good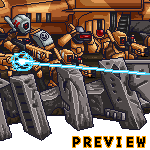 Howdy, Stranger!
It looks like you're new here. If you want to get involved, click one of these buttons!
Quick Links